4 tags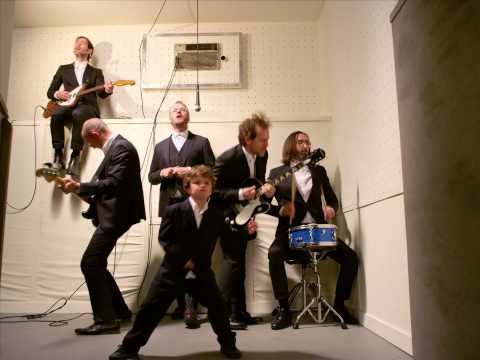 5 tags
Watch
How to destroy angels - Keep it together (live in the studio)
6 tags
what's old is new again
Some year and a while after its original release, the self-titled EP has been remastered, and is now much closer in sound to how it was intended.  Listen or download here.
11 tags
automne ensemble
A rejected bridge experiment from an early demo of a new song, one whose proper recording is presently underway. A little interesting on its own, but song-wise something completely different was required.
7 tags
bring your desires here
The new album from Crimson Mourn, curator of the excellent Deploy Your Senses compilation, & esteemed post-rock champion. Hazy and powerful, it features a quite expanded sound pallet and is another demonstration of the ever growing vitality of Mauro's project. Free download links here.
6 tags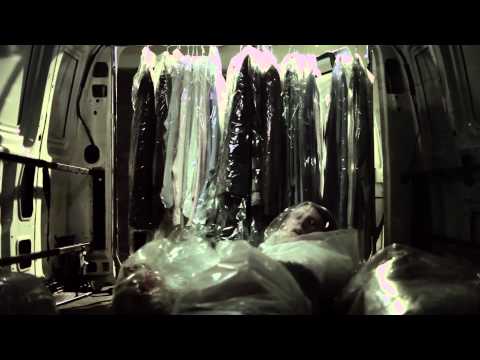 7 tags
4 tags
support system
Four shots of tequila.  Maybe you'll die Or just meet a floor you like Greased by the previous occupants And full up with your dreams. Or maybe not. It can hold your hand Cradle your head. Doesn't mind the slurred come-ons Or misplaced groping.
5 tags
Watch
Process.
8 tags
Watch
Saul Williams ~ DNA / Coded Language  Live from the streets of Toronto. Shot by Southern Souls during CMW a week and a half ago. 
7 tags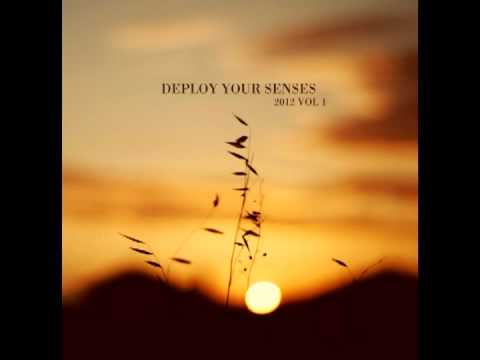 12 tags
look at what's past when the future is near
Several days ago marked one year since the debut EP was released. As with any somewhat-milestone, it's a good time to look at how far things have come; give the figurative pat-on-the-back while putting up the telescope a little as well. In the months that followed its release, the EP found its way into a number of hands and more than a few hearts. There was no big splash, but none was...
10 tags
deploy your senses
'Whale Bones' - the first song from Past Fragments - has been featured on Deploy Your Senses, a compilation of Post-Rock/Shoegaze/Ambient/Experimental music curated by the excellent Crimson Mourn. It's a truly international effort, featuring some thirty artists from all over the world, and chalk full of stunning songs for both achy souls and soaring hearts alike.  It's...
5 tags
7 tags
Past Fragments featured on Sound Sunday, along... →
6 tags
Watch
Feist - The Bad in Each Other Great video; one of the favourite songs from one of the favourite albums of 2011.
9 tags
8 tags
winter music: 'past fragments' now available as a...
Past Fragments is old music. Something not forgotten, but placed somewhere for a perpetual later that took some time to come. It is not a collection of songs more than captured moments, simple yet immediate like many moments are, removed from the mental rigors of non-spontaneous creation. It's not so much looking forward as it is peering back. Listen to & download it here. Enjoy. ...
4 tags
little update
After some news-less months around here, and feeling somewhat silly for prematurely announcing the 'Past Fragments' EP impending release, I'm happy to say it's still on it's way. The music's all there, the fall just wasn't the right time for it's appearance.  There's some other new songs coming, though they're still ways off yet, ground...
6 tags
Watch
I Break Horses - Winter Beats Gorgeous video. & from a great album too. There's been a slight delay in the Past Fragments EP release, but the music is done and it should be out very soon… Comments
8 tags
molting over
Wishing so much that we had done something better sometimes that occasionally we wondered our silent moments further and further away. And then end up waiting, lost in sight of the all-together smug and smiling face of what once was, and what still may be. Those glorious other places are always just that: other places. Ones that shine maybe more, maybe slightly brighter than we are able to now....
5 tags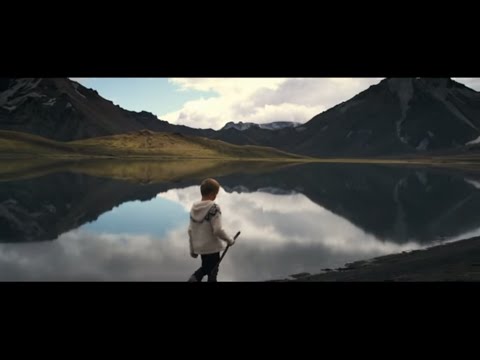 12 tags
whale bones
Grey dreaming on an windy coast. The sky pulls against itself, clouds creating small vortex's for as far as can be seen, shifting and churning in counterpoint with the crashing waves. They stretch out tall and long, like the ocean's own thoughts…but they are not like mine, which always crash back to earth. Plummeting soundlessly and lying in heaps upon an empty beach. The first...
5 tags
the EP is now free!
Hi everyone, The 'A Quiet End' EP that was released a few months back is now free. Get it here. More soon…
5 tags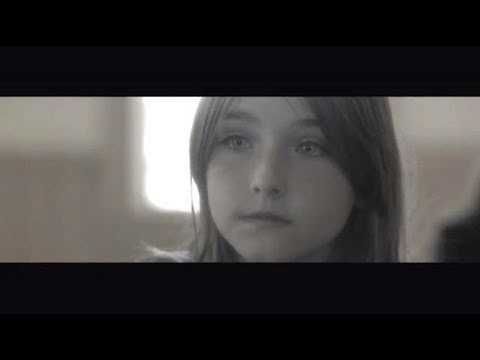 4 tags
Watch
Tinariwen & TV on the Radio - Tenere Taqqim Tossam
5 tags
Watch
Butterflies feat. John Malkovitch by Gentleman Scholar Comments
5 tags
"Joy is like some strange nocturnal flower. Often blooming large when you can't..."
9 tags
the shaping of things to come
It has been some weeks since the EP was released, and as expected the focus in now shifting to what happens next. Recent weeks have consisted of striking a balance between the ongoing work of trying to get the music around to people and places, rehearsing and general planning. In that time the possibilities as to what I'd like to see happen here and with the project over the coming months (and...
6 tags
8 tags
A Quiet End: the EP - info roundup
Several weeks ago the moody and texturally rich debut EP from A Quiet End was released. It's six tracks in length, and is available here via bandcamp for only 2$. You can click on the titles below to listen to the individual songs and read posts on their process and history  Birthplace St. (all things always) Resumption (…) Allies An Intimate History If you'd like a complementary digital...
6 tags
7 tags
denouement
The EP and everything that has gone along with it has been one of the more interesting experiences of my recent life, if not the most defining. Not just because of the music itself or the project finding its feet, but because its development mirrored a lot of other changes or ran in tandem with them. The whole experience of it has been wrapped up in so many other moments and life processes,...
5 tags
The Magician's Private Library: rip gerard smith →
gerard was a kind, sweet man.. a musical genius. fellow virgo. a quirky, lovable character who was a permanent fixture in my brooklyn musical world while i was just learning to walk. i was always floored when i saw him onstage with tv on the radio, or off stage watching him play anything he picked…
11 tags
birthplace st.
Early on it was decided that 'Birthplace St.' would lead off the EP, mostly because it had slightly more immediacy than the others. Despite knowing this, it was referred to simply as 'three' for the longest time and spent much of its life without a proper title. The biggest reason for this was that the lyrics were the last to be completed. They didn't come easily for some reason, and were only...
3 tags
9 tags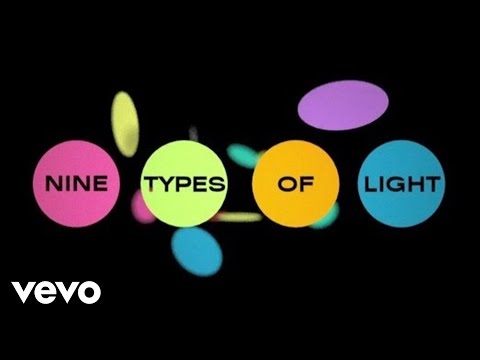 9 tags
9 tags
allies
This song follows 'Resumption' as being the second that was culled from that initial writing push long before the EP was planned or the reality of A Quiet End as a musical project seemed like something that would happen. Like its partner from that time, 'Allies' started as a fairly simple acoustic tune, though one more understated and slightly darker than 'Resumption'.  Its development for the EP...
8 tags
Watch
Not much to be said about this aside from 'watch it.' Comments
14 tags
(...)
Following 'all things always' as the second instrumental track on the EP (click the link to read that entry), '…' was written shortly after and both came together arrangement-wise within a couple days of each other. I'd hoped to create a stark difference between the two, while rooting them in a similar style and aesthetic that kept them separate from the more song-oriented tracks on the EP. While...
5 tags
11 tags
changes
Stars - Changes The album came out almost a year ago, but this just released video for changes is fantastic. Incredibly beautiful, the video so enhances the content of the song, lifting it up to entirely new levels of relation. Which of course, is exactly what great videos should do. Quite taken.  Comments
10 tags
resumption
Before the EP as a project came into being in a more a more tangible sense, there was other music of different kinds. As noted in a pervious entry it was things made and mostly shelved away, or that were leant to the projects of others; these things still had the name 'A Quiet End' attached in some fashion, albeit often vaguely, and mostly only in my mind. It had yet to come into being as an...
4 tags
6 tags
the other shoe
So local heroes Fucked Up have a new album coming out called David Comes to Life. I'd heard that it's a concept album, but haven't yet had a chance to look too far into what it's about. I've always enjoyed concept albums though, Diamond Dogs is probably one of my all-time favourite records. I love the idea of threads of narrative, characters and other such ideas forming the basis of...
17 tags
(all things always)
A Quiet End - (all things always) by aquietend The first of two smaller instrumentals pieces on the EP that were initially referred to only as Segue I & II — preliminary namesakes that make reference to what the original intent was behind them. At first the EP was only going to be three songs, less material meant it would take less time to make, and also that in being more concise it...
6 tags
6 tags
a sunday diversion
Mogwai - San Pedro from Rock Action on Vimeo. Have been enjoying this album immensely over the last while. One of their better records, but if anything, Mogwai are consistent; meticulously tight, pristine production, and always engaging musically. An incredible live act to boot.  It also has one of the best titles in recent memory. Hardcore Will Never Die, But You Will. Well said. ...
9 tags
an intimate history
Not only the last song on the EP, it was also the last one written, and its inclusion was a bit of a tack-on to what was already largely settled on. Recording was well underway, and the songs had long been decided upon, even if some of them were only in their preliminary stages; even the running order was firmly in place. Indirectly though, it felt like there was something missing. Not that I was...